Welcome aboard Capritime Boats!
Choose one of our exclusive private boat tours, luxury charters or transfers to Capri or throughout the Gulf of Naples or take a boat out and "be your own skipper" for a day!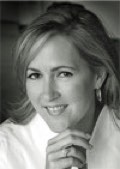 "We look forward to welcoming you aboard our boat for your exclusive charter. Sail away with Capritime Boats to discover beautiful stretches of coastline in southern Italy from the sea."
Rebecca Brooks
Founder, Capritime
The fleet at Capritime Boats
Capritime Boats has comfortable, fully equipped vessels available, including modern speedboats, traditional island "gozzo" and "lancia" boats, sleek sailboats, and luxury yachts. Hop aboard, meet your skipper, settle back with a cool drink, and savor your sail around Capri, Naples, Positano, Amalfi, Ischia, or a number of other breathtaking destinations along Italy's Bay of Naples.
We took a beautiful private tour, just me and my wife on board a lovely 9 meter boat accompanied by Giuseppe, Capritime's skipper, who turned out to be incredibly friendly and welcoming.
We had a fabulous day with our skipper, Antonio, on board a beautiful boat with a picnic lunch. He showed us unforgettable views and told us all the secrets of the island and its incredible sea caves, both past and present!
Everything was perfect: the staff, the rates, and the organization. Every detail was customized just for us and we loved it all. Rebecca made our trip exceptional!
Our ship's captain, Roberto, was very friendly and professional. Snacks were included in the price, and the boat was incredible: in excellent condition and impeccably maintained.